Saturday, December 1st
6 to 9 p.m.
August Wilson Center
For the first time in its history, the Women and Girls Foundation's annual event will honor MEN who are helping to advance women's rights and opportunities in our region.
  View the list of amazing nominees.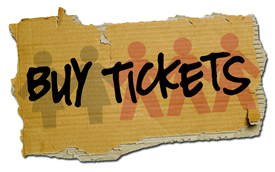 Gender equality can only be achieved by engaging many partners, especially women and men, working together towards common solutions. In appreciation of this important partnership, the Women and Girls Foundation is pleased to recognize and honor the men who support, promote and strengthen women in our region.
As champions for gender equity, we understand that the systemic barriers we still face to achieving full social and economic equity for women and girls, will not be undone by engaging half of the population to work towards equality. We need 100% of our region's citizens, and leaders, hockey moms and soccer dads, to be working in partnership with us towards this goal.
Click here to watch the official woMEN! video
Sponsors
Presenting Sponsor
Gold Sponsors
Silver Sponsors
Bronze Sponsors
84 Lumber Company / Nemacolin Woodlands Resort & Spa
Bayer Corporation
Jack Buncher Foundation
Carnegie Mellon University
Cohen & Grigsby P.C.
Community College of Allegheny County
Fifth Third Bank
Gateway Financial Group, Inc.
Jewish Healthcare Foundation
Point Park University
Sitko Bruno, LLC
Media Sponsor