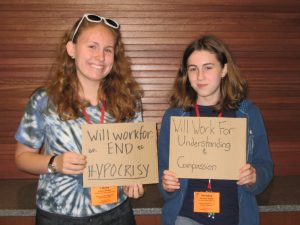 Click here to apply to GirlGov 2014!
Deadline to receive application:
Friday May 2 at 5 p.m.
GirlGov, created by teen women for teen women, is designed to provide local girls with the opportunity to learn, first hand, about government and social change. Participants will visit the State Legislature, meet with state legislators, staff and women who help run the state. They will learn about current public policy issues impacting women's and girls' lives, and acquire advocacy skills. The program is open to all girls entering 9th to 12th grade in the Fall of 2014 who live in Pennsylvania. Past GirlGov participants are welcome to apply. Transportation, overnight accommodations, and meals are included; there is no fee to participate.
As part of the GirlGov trip to Harrisburg June 16-17th, girls will:
Meet with and shadow a state legislator at the Pennsylvania State Capitol in Harrisburg;
Discuss issues affecting women and girls with key decision makers;
Explore nonprofit and government career options;
Meet and hear from accomplished women working in and with government;
Become (more) involved in community civics;
Most of all — have fun!
GirlGov is a program of the Women and Girls Foundation, and has been generously supported by the FISA Foundation, Grable Foundation, PNC, and UPMC.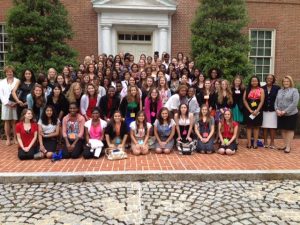 Click here to watch videos/interviews from past GirlGov participants!
Click here to see some photos of us in action!
Resources
Past Events
We had an incredible trip to Harrisburg on October 18, 2011! Click here to read some news, and articles about the trip, view trip photos, and to read the press release.
WGF's GirlGov participants visit the White House