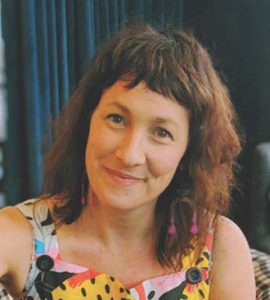 One of Beth's greatest passions is preparing young people with the skills and consciousness to lead our world towards a more just and equitable future. For that reason, she is thrilled to step into the role of Director of Education at the Women and Girls Foundation. In this position, Beth will direct the GIrlGov program, working on curriculum development, grant-writing, staff and intern management, expansion, and evaluation. Most importantly, Beth will learn with and from young women from across the region about how to create the changes in society that we all deserve.
Prior to joining WGF, Beth was a professor of education at the University of Pittsburgh and North Carolina State University. Before that, Beth was a public school teacher and camp director. She has her PhD in Curriculum and Instruction from the University of Wisconsin, her MEd in Education Policy from Harvard Graduate School of Education, and her BA in Cultural Anthropology from the University of Wisconsin.
Outside of work, Beth loves to bike, dance, travel, and spend time with her partner Jamie, their daughter Hazel, and their cats in Highland Park.