Feminist Update
Your weekly update on all things feminism. Keep up to date on the election, the news, and what is going on in the world of women.
WGF Updates:
INSPIRE.  REFUEL.  REFLECT.  CONNECT. 
In service of the Women and Girls Foundation's (WGF) mission to develop women leaders, and timed to coincide with Women's History Month in March, the Crossroads Conference focuses on connecting women to one another and to the community resources which can help further their professional careers and strengthen their personal lives. For more information and registration, visit
cvent.com
WGF, along with New Voices Pittsburgh, the Women's International League for Peace and Freedom, and the Women's Law Project, is working to make Pittsburgh a CEDAW (Convention on the Elimination of all Forms of Discrimination Against Women) City! For more information on CEDAW, you can visit the 
petition
and show your support by signing it.
Cities for CEDAW Pittsburgh: 
Monday, December 7 is the kickoff event! Keynote speaker, June Zeitlin, has been a leader on women's issues for more than thirty years and has extensive international and U.S. public policy experience. She currently serves as the Director of Human Rights Policy at The Leadership Conference on Civil and Human Rights. She has led the CEDAW Coalition for the pas
t six year.
In the News:
First Pakistani Woman To Vote In Her Village: Fouzia Talib was the first woman in her village to vote, but she worries she may also be the last. Despite the repercussions from voting, she says it was her "duty to women, and to future generations." For more: NPR
Spotify Announces Impressive Parental Leave Program: The Swedish-born, music streaming company has recently launched a broad parental leave program that includes six months leave for new mothers and fathers."This policy best defines who we are as a company, born out of a Swedish culture that places an emphasis on a healthy work/family balance, gender equality, and the ability for every parent to spend quality time with the people that matter most in their lives."
Planned Parenthood Clinics Nationwide Stay Open Despite Threats: Despite increasing threats for over one year and the tragic shooting at the Colorado Springs Planned Parenthood last week, clinics nationwide stayed open over the weekend and performed vitally necessary health services for women.
Election Updates: 
Ben Carson tumbles in national poll: "After pulling a virtual tie with Donald Trump in the previous poll, the retired neurosurgeon dropped to third place with 16 percent support among Republican respondents. Trump moved up 3 percentage points to dominate the field at 27 percent." Read more: politico
Obama speaks regarding his succession: "When one becomes president…it becomes necessary not to just play to 'a narrow constituency back home' but realize that you now are in fact at the center of what happens around the world, and that your credibility and America's ability to influence events depends on taking seriously what other countries care about.'" Read more: politico 
Feminist of the Week: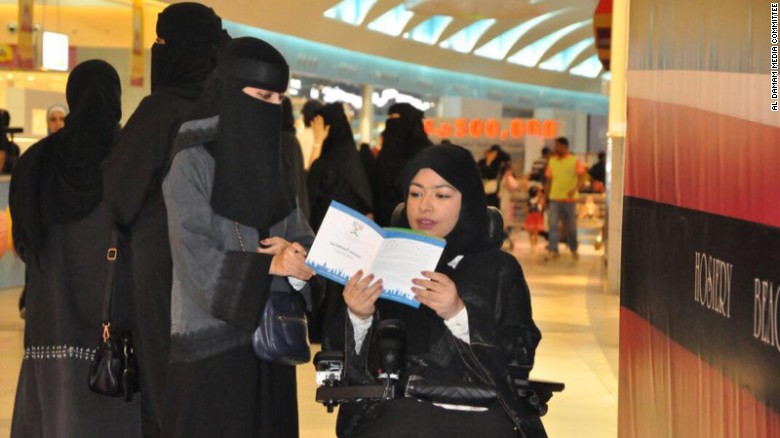 This week, nearly 900 women in Saudi Arabia have registered to run for the municipal elections. This is the first time in modern history that women are also able to vote. Despite the criticism and obstacles these women have faced, they all deserve to be recognized as feminists for taking a stand.