Feminist Update
Your weekly update on all things feminism. Keep up to date on the election, the news, and what is going on in the world of women.


WGF Facebook


WGF Twitter
GirlGov Twitter


WGF Instagram
GirlGov Instagram
WGF Updates:


Last week was a busy one at WGF. On Thursday, we hosted a roundtable led by the U.S. Department of Labor about paid family leave. On Friday we were joined by women activists from around the country for a Women's Economic Forum. Following the discussion, we joined the crowd outside the building who had just completed their march for the People's Convention. You can catch up on our live-tweets from those events here, or by searching the hashtags #LeadOnLeave #WomensEconomicForum #PeoplesConvention.

In the News:
U.S. women's gymnastics team selected for the Olympics: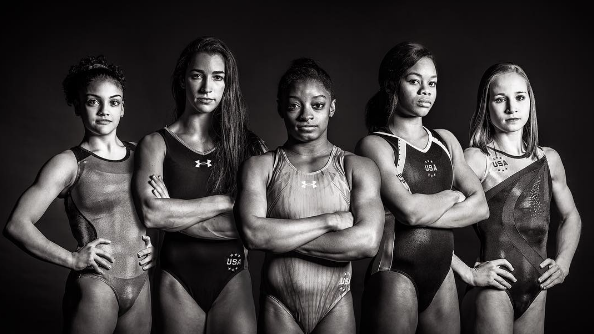 Simone Biles, Laurie Hernandez, and Madison Kocian will join veterans Aly Raisman and Gabby Douglas as the team of U.S. women gymnasts competing at the 2016 Olympics in Brazil. Members of this team have already broken barriers, and they will continue to do so — Gabby Douglas was the first African-American woman to win all-around gold at the games in 2012, Simone Biles is a four-time U.S. all-around gymnastics champion, and Laurie Hernandez is one of the first Latinas to represent Team USA in gymnastics. For more: Huffington Post
Theresa May to become new British Prime Minister: British Prime Minister David Cameron is to resign Wednesday,
paving the way for Home Secretary Theresa May to take the reins. In remarks following the announcement, May said her priorities will be to administer Britain's exit from the European Union, a move approved by voters last month, to unite the country and to create a "strong, new, positive vision for the future," not just for the privileged few, but for everyone. May, often described as "a safe pair of hands" to take the UK through its negotiations, made a speech Monday that she would follow through with the withdrawal from the EU. For more: CNN
Women doctors paid $20k less than their male colleagues: 
A new study on medical pay found that female doctors in the U.S. are paid nearly $20,000 a year less than their male colleagues, even after factors such as age, years of experience, and specialty are taken into account. "Although we were not surprised by the findings of our study, they are nonetheless deeply concerning," said Anupam B. Jena, first author of the research from Harvard Medical School. "The fact that men and women in academic medicine who perform similar work are paid different amounts not only has implications for equity but for efficiency; i.e. how can we expect to continue to attract the most talented women into the field if we don't fix this issue?" For more: The Guardian
Serena Williams wins 22nd Grand Slam title: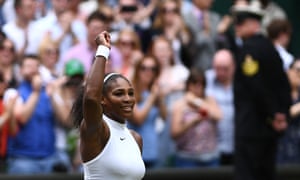 Serena Williams finally matched the professional era record of 22 grand slam singles titles by beating Angelique Kerber to claim a seventh Wimbledon crown on Saturday. Many fans look to Williams as a role model of black female power. One opinion article noted that Williams "has been a vocal supporter of Black Lives Matter, and an articulate feminist who has supported the Women's Tennis Association's campaign for equal pay and, of course, she made a twerking cameo in Beyoncé's 2016 visual album and unashamed exploration of black womanhood, Lemonade." Fittingly, the BBC aired a tribute to Serena's greatness on Saturday that featured her reading the poem "Still I Rise" by Maya Angelou. She said that the poem served as an inspiration for her throughout the past two weeks. For more: Huffington Post
New "Iron Man" to be a black teenage girl: 
Marvel recently revealed that the events at the end of the comic-book event series Civil War II will result in Tony Stark stepping out of the Iron Man suit and a new character, teenage genius Riri Williams, taking over. Iron Man writer Brian Michael Bendis said: "Once Miles hit, and Kamala Khan hit and female Thor hit — there was a part of an audience crawling through the desert looking for an oasis when it came to representation, and now that it's here, you'll go online and be greeted with this wave of love. I think what's most important is that the character is created in an organic setting. We never had a meeting saying, 'We need to create this character.' It's inspired by the world around me and not seeing that represented enough in popular culture." The announcement resulted in mixed reactions from fans, with several critics pointing out that Marvel has done little to increase the diversity of their writers. For more: TIME
Election Updates: 
Bernie Sanders endorses Hillary Clinton for president: Today, Democratic presidential candidate Bernie Sanders officially endorsed his opponent, Hillary Clinton, for president. Clinton joined Sanders for an event this morning in Vermont, where he stated: "Secretary Clinton has won the Democratic nominating process, and I congratulate her for that. She will be the Democratic nominee for president and I intend to do everything I can to make certain she will be the next president of the United States." Read the rest of his remarks here.
Feminist of the Week: Photographer Yumna Al-Arashi recently published a series
entitled "Northern Yemen" through which she hopes to change Western views of Middle Eastern women. The photos capture the beautiful Yemeni landscape as well as women portraying "ninja-like qualities" of power, grace, and beauty.
"People often disregard Muslim women as being incapable of power or identity simply because they wear hijab," the artist said. "I believe women's emancipation does not require women to adhere to any way of dress ― whether it is hijab or bikinis. Defining emancipation based on physical appearance is not adhering to the truest form of the word. Woman's emancipation enables a woman to have equal rights in every realm no matter how they dress."
The artist also hopes to illuminate the ways in which hijab and niqab are misunderstood in the West; how the charged garments are not necessarily symbols of persecution, but quite the opposite. "In some ways, I find hijabi women to be more free than others ― free of judgement based off appearance in their community, and so much more. There is a respect for a woman in a hijab that is not seen in the Western world. I do not believe I am any more free than a hijabi woman because in American culture I am expected to act, look, and carry myself a certain way, and even when doing so, I am not treated with full respect."
"Emancipation will come when we can fully respect a woman," Al-Arashi concluded, "no matter how she looks or where she comes from." For more: World Post