Feminist Update
Your weekly update on all things feminism. Keep up to date on the election, the news, and what is going on in the world of women.
WGF Updates:


Calling all girls from Southwestern Pennsylvania entering 9th-12th grade! Applications are now open for GirlGov 2016! Go to GirlGov.org to apply.
INSPIRE.  REFUEL.  REFLECT.  CONNECT. 
In service of the Women and Girls Foundation's (WGF) mission to develop women leaders, and timed to coincide with Women's History Month in March, the Crossroads Conference focuses on connecting women to one another and to the community resources which can help further their professional careers and strengthen their personal lives. For more information and registration, visit
cvent.com
In the News:
New book highlights the threat of social media misogyny to teen girls: In her new book American Girls, author Nancy Jo Sales uses interview data to provide insight on emerging forms of internet sexism. "I think a lot of people are not aware of how the atmosphere has really changed in social situations … in terms of how the girls are treated and how the boys behave," Sales says. "This is a kind of sexism and misogyny being played out in real time in this really extreme way." For more: NPR
Former Guatemalan soldiers sentenced for sexual enslavement of women: 
After decades of impunity, two former soldiers have been found guilty of crimes against humanity. On Friday, the high-risk court in Guatemala City sentenced them to a total of 360 years in prison for their crimes including the sexual enslavement of women. This marks the first time that a trial conducted by a national court resulted in post-hoc conviction of men for sexual abuse during wartime. For more: The Guardian
Handbook gives Native girls resources in cases of sexual assault: Though sexual assault is sadly a global phenomenon, the statistics for Native American women are truly staggering: one in three report being raped during their lifetime. In response to the crisis, the Native American Women's Health Education Resource Center created a handbook with tips and resources for women and girls who have experienced sexual assault. For more: HuffPost
Some alternative rites of passage have replaced female genital mutilation:
 Some communities and cultures are beginning to move away from the ritual of female genital mutilation (FGM), replacing the practice with celebrations involving special food, dance, and the pouring of milk and honey over girls' heads. Girls are prepped for such ceremonies with lessons pertaining to sex education, violence against women, and the importance of education. The shift has mostly resulted from the denouncement of FGM by village elders and promises from men to marry women whom have not undergone the procedure. For more: NPR
Mother Emanuel AME names first female pastor in wake of Charleston shooting: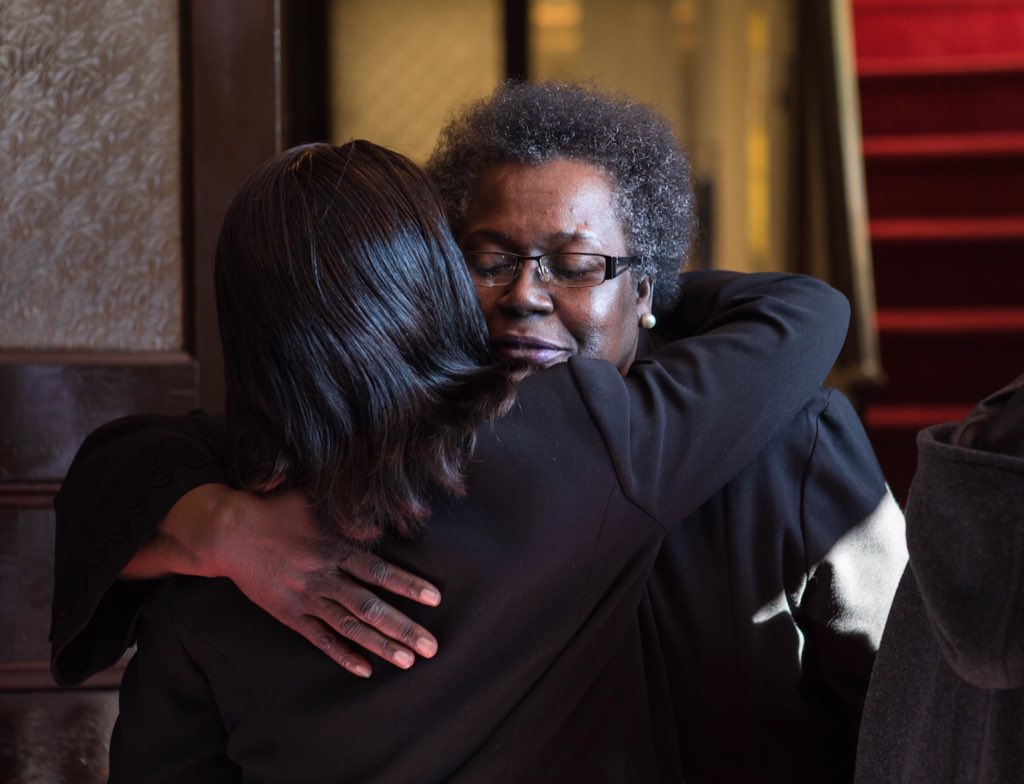 Following the racially motivated murder of nine church members in Charleston last June, including state senator Rev. Clementa Pinckney, Mother Emanuel Church has named Dr. Betty Deas Clark as the first woman pastor to lead the historic church. For more: New York Times
Election Updates: 
South Carolina Democratic primary results: Hillary Clinton beat Bernie Sanders by a huge margin in the South Carolina Democratic primary, pulling an especially large portion of African-American votes. With mixed primary results and surprising endorsements over the past few days, both candidates' campaign teams are waiting expectantly for the results of today's Super Tuesday primaries. For theories on possible Super Tuesday scenarios: NPR
Donald Trump fails to condemn KKK on television: Republican frontrunner Donald Trump failed to reject an endorsement from former Ku Klux Klan grand wizard David Duke following Duke's assertion to his radio audience that voting against Trump would be "treason to [their] heritage." Trump claimed he did not know of Duke and had no knowledge of white supremacist organizations, but later turned to Twitter to clarify his position. For more: CNN
Feminists of the Week:
During Lady Gaga's emotional performance of her Oscar-nominated ballad "Till It Happens to You" at the Academy Awards, a diverse group of 50 sexual assault survivors stood with her in solidarity. Vice President Joe Biden also spoke during the ceremony, asking people to take the "It's On Us" pledge to end sexual assault and intervene in potentially dangerous situations. Biden met with the group of survivors after the performance. For more on some of these brave sexual assault survivors: HuffPost