Feminist Update
Your weekly update on all things feminism. Keep up to date on the election, the news, and what is going on in the world of women.
WGF Updates:
INSPIRE.  REFUEL.  REFLECT.  CONNECT. 
In service of the Women and Girls Foundation's (WGF) mission to develop women leaders, and timed to coincide with Women's History Month in March, the Crossroads Conference focuses on connecting women to one another and to the community resources which can help further their professional careers and strengthen their personal lives. Register TODAY! Visit
cvent.com
 for information and registration.

Calling all girls from Southwestern Pennsylvania entering 9th-12th grade! Applications are now open for GirlGov 2016! Go to GirlGov.org to apply.
In the News:


Today is International Women's Day! The 2016 campaign theme is #PledgeforParity. How will you celebrate? Take action at internationalwomensday.com.
Supreme Court hears first abortion case in nearly a decade: The Supreme Court justices met on March 2nd to hear Whole Woman's Health v Hellerstedt, one of the most important reproductive rights cases in a generation. The four liberal justices were in rare form, attacking a Texas law that purportedly protects maternal health but, on inspection, seems only to make it much harder for women to exercise their constitutional right to abortion. As usual, the "swing vote" will fall to Justice Kennedy. For more: The Economist
VAWA now lets tribes prosecute non-native domestic abusers: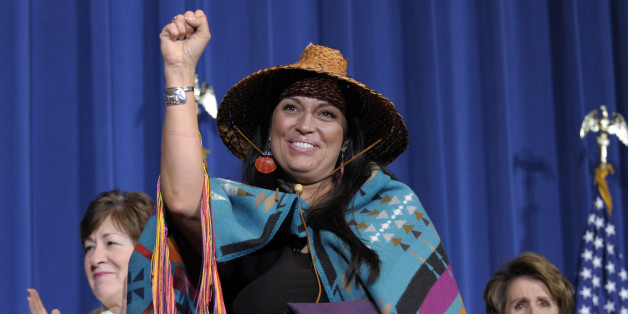 Two years after its latest reauthorization, an update to the Violence Against Women Act allows tribal courts to investigate and prosecute non-Native men who abuse Native women on reservations. There are epidemic levels of violence against Native women in general, and 59 percent of assaults against Native women take place at or near a private residence. Additionally, as of 2010, 59 percent of Native women were married to non-Native men. For more: HuffPost
Pentagon tests combat gear designed for women: The Pentagon is testing combat gear specifically designed to protect women's reproductive organs, following complaints from female soldiers whom noted that standard groin protectors are only designed to protect men. For more: New York Times
Spain elects its first black member of Parliament: 
Rita Bosaho, who grew up in Equatorial Guinea when it was a Spanish colony, just became the first person of color elected to the Spanish Parliament. "I'm so proud to see a woman — an African woman, no less — representing us in parliament," says Patricia Villalba, an unemployed 58-year-old originally from Ecuador. An 18-year-old high school student commented: "The stereotype of a Spanish politician is always a man — the typical white man…and now you have her! That's the new politics." For more: NPR
U.N. launches initiative to end child marriage: Two United Nations agencies, UNICEF and UNFPA, announced that they are launching a multi-country initiative designed to protect millions of vulnerable girls from child marriage. "As part of this global programme, we will work with governments of countries with a high prevalence of child marriage to uphold the rights of adolescent girls, so that girls can reach their potential and countries can attain their social and economic development goals," said Dr. Babatunde Osotimehin, Executive Director of the U.N. Population Fund. For more: New York Times

Election Updates: 
Super Tuesday and Super Saturday results: Republican voter turnout persisted at unprecedented levels for this week's primary contests — Donald Trump won the majority of the states, with Ted Cruz following behind. Ben Carson decided to suspend his campaign. Hillary Clinton won the majority of the Democratic contests, though Bernie Sanders continues to garner a surprising amount of votes. For more: New York Times
Democratic debate in Flint, MI gets testy: Tensions flared between Democratic candidates Hillary and Bernie Sanders during the debate in Flint, MI, a city which has been thrust into the national spotlight in recent months due to its water crisis. The candidates discussed their commitments to racial justice, religion, gun control, trade, Wall Street, and fracking. For more: NPR
Bloomberg decides against a run for the White House: Former three-term mayor of New York City Michael Bloomberg said he will not run for president, after months of speculation that he would jump in as an independent candidate. "As the race stands now, with Republicans in charge of both Houses, there is a good chance that my candidacy could lead to the election of Donald Trump or Senator Ted Cruz," he said. "That is not a risk I can take in good conscience." For more: NPR

Feminist of the Week:

Last week, Pakistani-Canadian filmmaker Sharmeen Obaid-Chinoy won an Academy Award for her unflinching look at honor killings in "A Girl in the River: The Price of Forgiveness." During her acceptance speech, she said: "The Pakistani prime minister has said that he will change the law on honor killing after watching this film. That is the power of film."