GirlGov is WGF's successful civic engagement program designed to ignite high school-aged women and femme's passion for social justice; cultivate their critical thinking, spark their interest in careers in public service, build their understanding of history and government, and prepare them as our next generation of voters, leaders, and change-makers. We accept teens from anywhere in Southwest PA and are proud to announce that we have a diverse cohort of participants from over 40 different high schools. The entire GirlGov program is offered free of charge.
——————
In a typical year, GirlGov kicks off in September with our Fall Retreat in Pittsburgh. The program continues with twice monthly meetings in Pittsburgh. During these meetings, representatives from local advocacy organizations mentor participants in developing and implementing their own advocacy campaigns related to issues in their communities. The program culminates with a trip to Harrisburg in June, where GirlGovers meet with and shadow elected officials at the state capital.
Currently, due to COVID, we are holding our program online. We are very excited to return to in-person sessions when the CDC determines it safe to do so.
Contact our Program Manager, Alexis, with any questions at alexis@wgfpa.org.
Read the GirlGov 2020 Alumni Impact Report →

The 2022 GirlGov Cohort is currently advocating on the following issues:
Stay tuned to learn what this year's committees are doing!
GirlGov Alumni Summit
The goal of the summit is to foster community and to strengthen our alumni network. We are thrilled to be creating a space for connection between all the passionate, resilient, diverse leaders who have been a part of GirlGov in the past. Please join to connect with current GirlGovers and alumni, and to share your story. We hope that through this summit, we will be able to envision a more equitable, collective feminist future.
Get your tickets early to be able to join us for a special Networking + Mocktail hour with WGF's CEO, Heather Arnet starting at 5pm on March 24th, 2022.
Moments in the Movement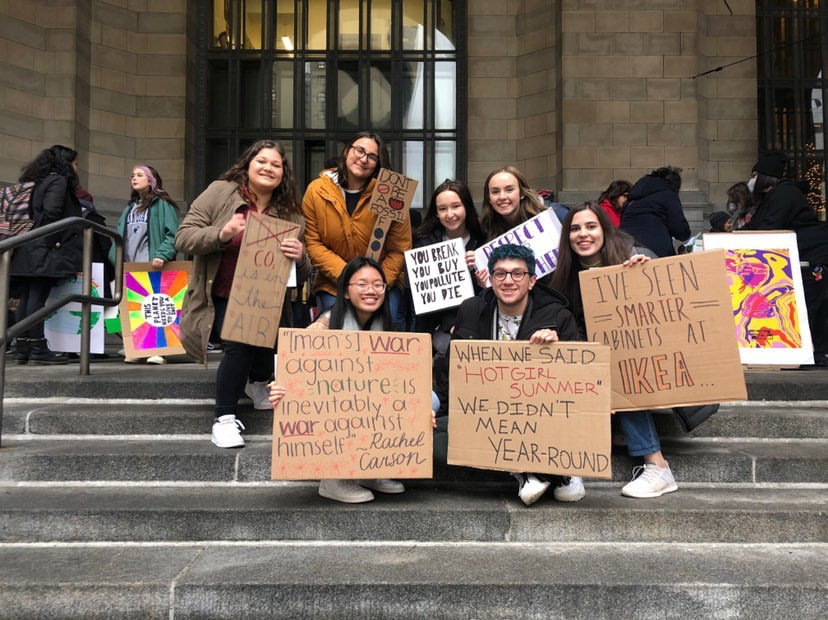 [Image description: a group of multiracial GirlGov teens sit on the steps of the Pittsburgh City-County building, a large building of grey stones. They are wearing jackets and coats and holding cardboard protest signs. One protest sign says: "'[man's] war against nature is inevitably a war against himself' — Rachel Carson."]
[Image description: a group of multiracial GirlGov teens standing beside Pennsylvania State Senator Pam Iovino inside a convention center. The GirlGov teens wear a red shirt with the WGF logo with a stylish white outline.]
[Image description: a group of multiracial GirlGov teens with Pennsylvania State Senator Lindsey Williams inside a convention center. The GirlGov teens wear a red shirt with the WGF logo with a stylish white outline. Some GirlGov teens are standing and others are kneeled in a front row. Everyone is smiling.]