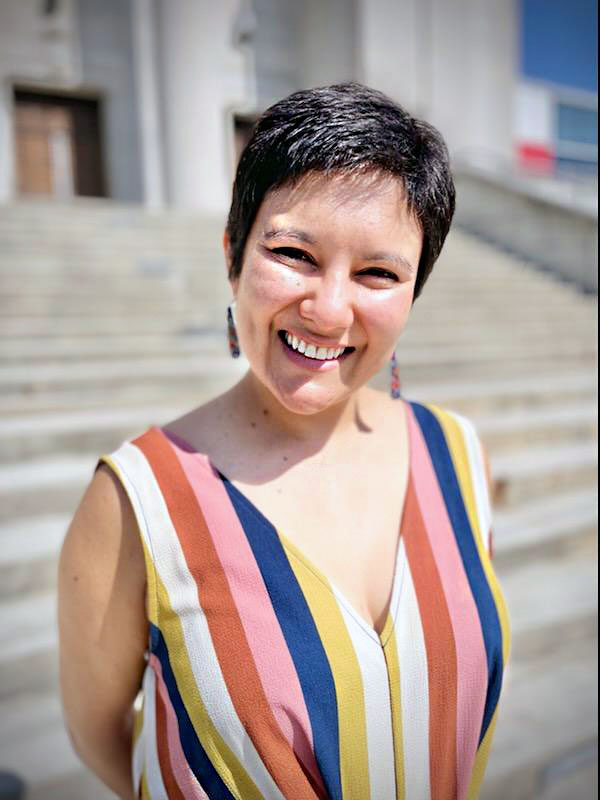 Tatiana V. Martínez (she/her/ella) immigrated from southern Peru at the age of 20. After graduating from the University of Vermont (UVM), Tatiana joined UVM's Mosaic Center for Students of Color (MCSC) as the Office Manager. In this role, she provided invaluable support and empowerment to generations of students of color. Tatiana demonstrated her dedication by creating and developing various community programs and essential events for underserved communities. She played a crucial role in relocating, renaming, and rebranding the center, while also serving as the go-to person for budgetary, HR, and operational matters. Tatiana successfully juggled multiple responsibilities, overseeing capital expenses and mentoring students who ultimately became her mentors.
Tatiana holds an MBA from Champlain College, and her Capstone project focused on proposing a study abroad program managed by the MCSC, with a curriculum tailored to students of color. Furthermore, Tatiana completed the Coro Fellowship for Public Policy in May 2022. Throughout the fellowship, she engaged with diverse communities, gaining a deep understanding of organizational structures across the government, business, nonprofit, and innovation sectors. Tatiana spearheaded various policy-related projects that advanced the missions of her host organizations, including budgetary policy, HR and operations, policy development, market analysis, DEI training, and consulting. Her final placement at the Pittsburgh Metropolitan Area Hispanic Chamber of Commerce resulted in a position where she managed their pilot Entradas Mentoring Program and Business Success Academy, while also serving as a liaison to provide resources to the Pittsburgh Latino community. Tatiana's passion lies in policymaking and community advocacy, and she is constantly seeking opportunities to acquire new skills and forge meaningful connections. Currently, she serves as the Director of Operations at the Women and Girls Foundation in Pittsburgh.
Outside of her professional pursuits, Tatiana is an avid traveler who enjoys exploring unfamiliar cities. She firmly believes that the best community building and business deals happen over shared meals and finds common ground with fellow Cheetos and Chocolate lovers, making friends along the way.